www.moneymakerflags.com
Porch Kit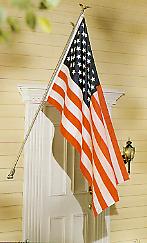 USA Flag Set $50.95
US MADE
Note: Due to the shortage of materials this item is temporarily unavailable
3 x 5 Nyl United States Flag
Embroidered Stars
Durable 6 ft. 3/4" Diam. 3 section Metal Pole
5 inch golden eagle ornament
Stamped steel bracket with cleat and mounting screws Halyard
---
US Flag Set $22.95
3' x 5' Polyester US Flag
Durable 6 ft. 3/4" Diam. sectional metal Pole
5 inch golden eagle ornament
Stamped steel bracket with cleat and mounting screws
Note: Due to the shortage of materials this item is temporarily unavailable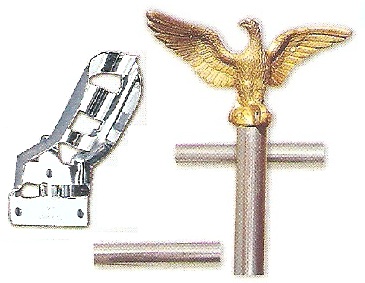 Flagpole kit without the Flag $20.95
Durable 6 ft. 3/4" Diam. 2 section Metal Pole
5 inch golden eagle ornament
Stamped steel bracket with cleat and mounting screws Halyard
Note: Due to the shortage of materials this item may be temporarily unavailable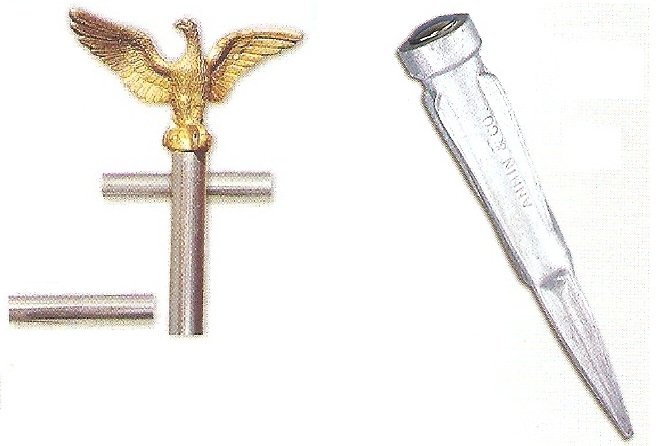 8 ft. 1" Diam. 2 section Aluminum Pole
5 inch golden eagle ornament
$35.00
10" Aluminum Lawn Socket for 1" Diam. Pole $20.00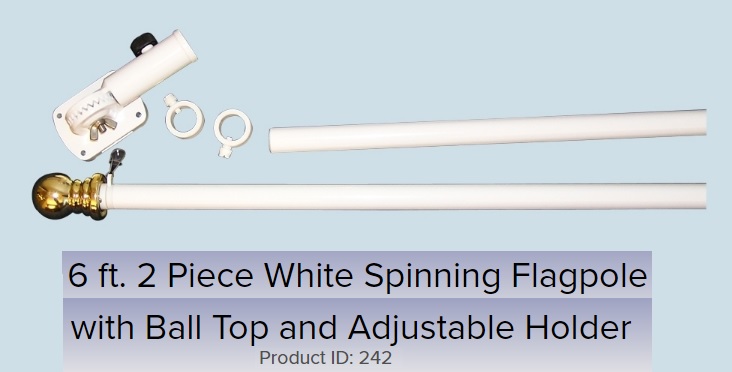 The top 40 inches of the Flagpole rotates on ball bearings so the Flag will always hang free.
There is no need for an additional non-furling device. For the easiest and the most versatile installation ever
this Flagpole comes complete with two Flag fasteners for flying a traditional Flag
and with a snap and swivel ring for displaying Flags with a Flagpole sleeve.
Not for use with Flags larger than 3 x5 ft .
---
Back to Home


Money Makers Flags
713-461-1153